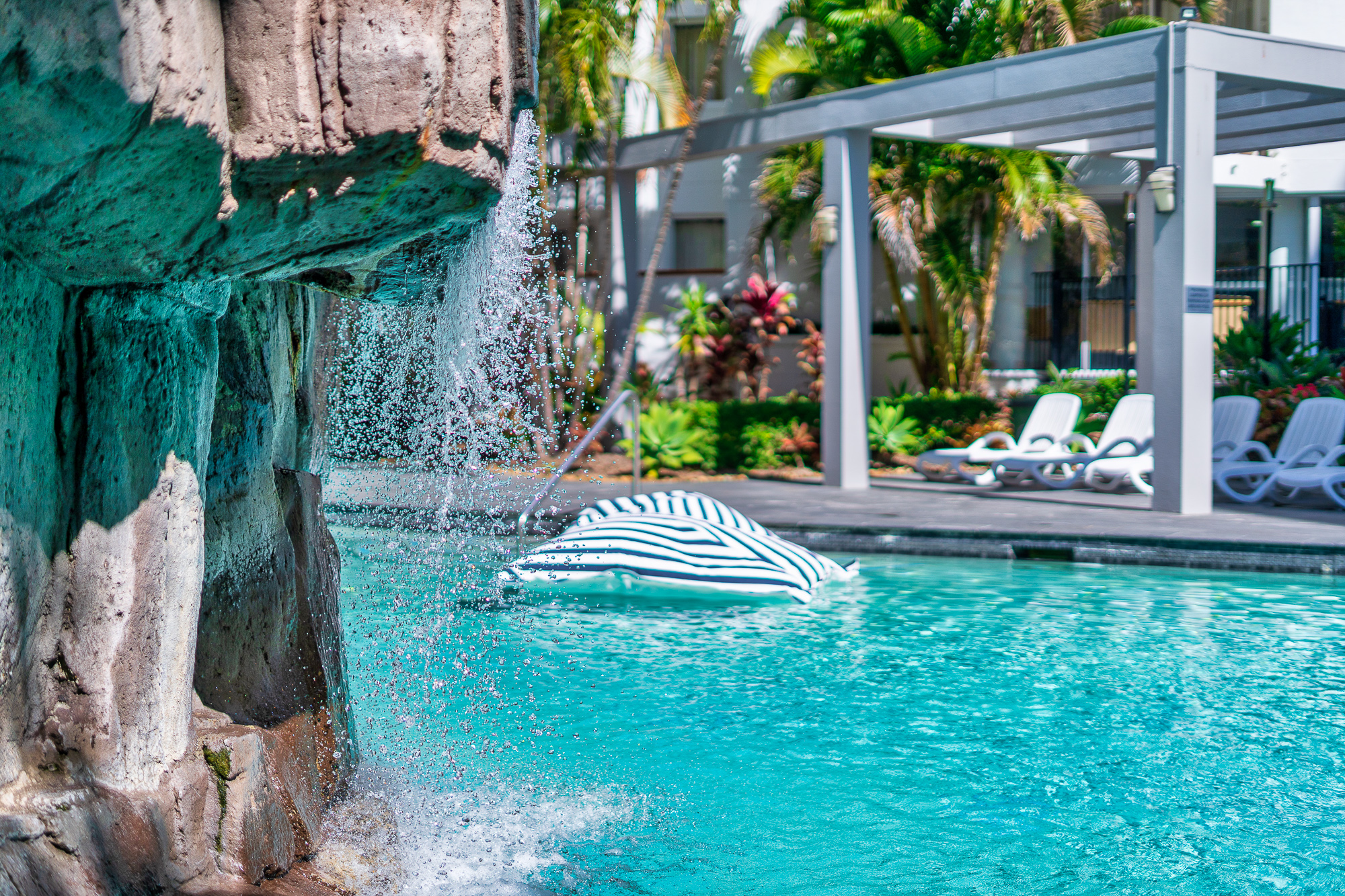 Sovereign on the Gold Coast
Holiday accommodation in a great location
Welcome to Sovereign on the Gold Coast, where family fun and relaxation meet in the heart of one of Australia's most well known locations. With over 20 years of experience providing exceptional service and memorable experiences to our guests, we are dedicated to making your stay with us an unforgettable one.
Our resort is located walking distance from the infamous Cavill Avenue, surrounded by pristine beaches, fabulous restaurants and plenty of Gold Coast attractions. Whether you're looking to soak up the sun on the beach, explore the GC, or simply unwind and recharge, Sovereign Resort has everything you need for an unforgettable family holiday.
Our accommodation is designed with families in mind, offering spacious and comfortable rooms. From cozy studios to deluxe family suites, we have something to suit every taste and budget.
At Sovereign, we know that family time is precious, and that's why we offer a wide range of family-friendly activities to keep everyone entertained. Take a dip in our pool, enjoy the spa/sauna, head for a work out in the gym or explore the local area
Our team of friendly and knowledgeable staff is available to help make your stay with us as enjoyable as possible. From recommending the best local restaurants to organizing fun activities for the whole family, we are here to ensure that your holiday is stress-free and unforgettable.
Thank you for considering Sovereign Resort for your next family holiday. We look forward to welcoming you and helping you create unforgettable memories that will last a lifetime.